Our breathable and lightweight knits unite our desire for clothing that prioritises comfort with the joys of welcoming summer back into our lives. Having a few outstanding layering pieces on hand, makes dressing for transitional weather incredibly easy. Below you´ll find three wardrobe essentials styled by our team with products we genuinely love.
Laid-back but still elegant – perfect when you need that little bit of warmth.
Exclusive Cape is one of those pieces that we cannot imagine the summer without. The cape has a breezy movement on every step you take and is one of the easiest ways to elevate your casual outfit to the next level.  It goes perfectly with both evening and daywear and you can be sure to have some fun styling it.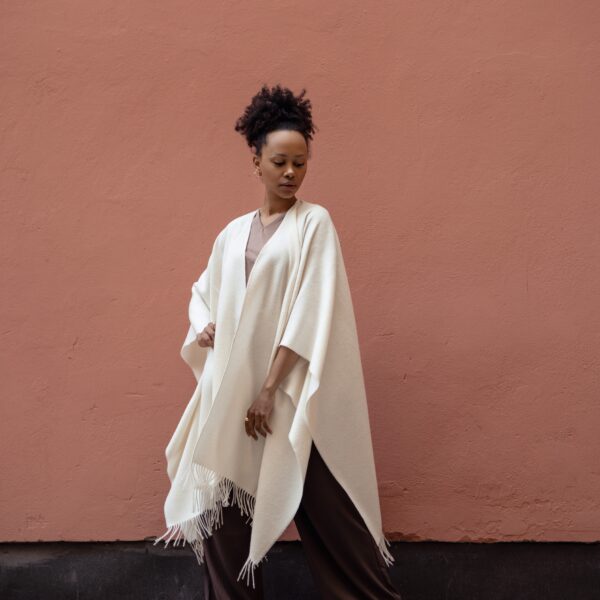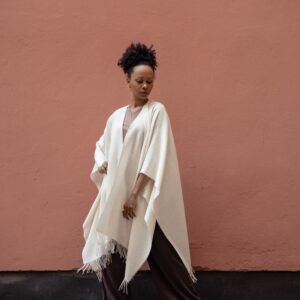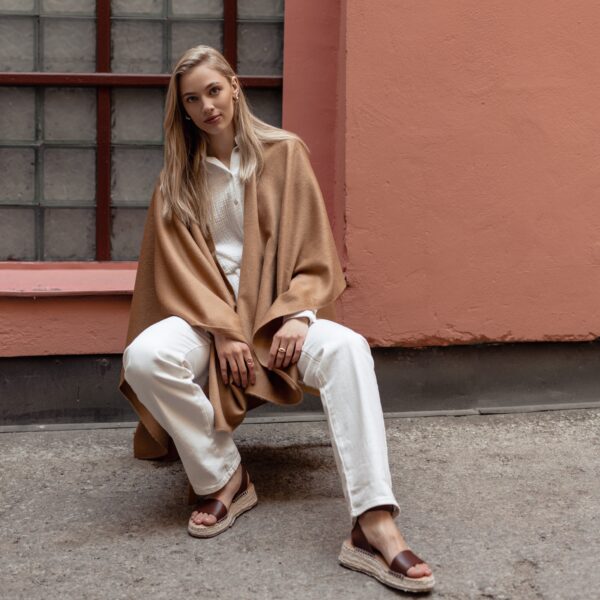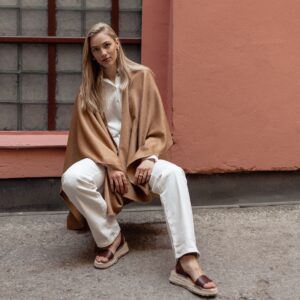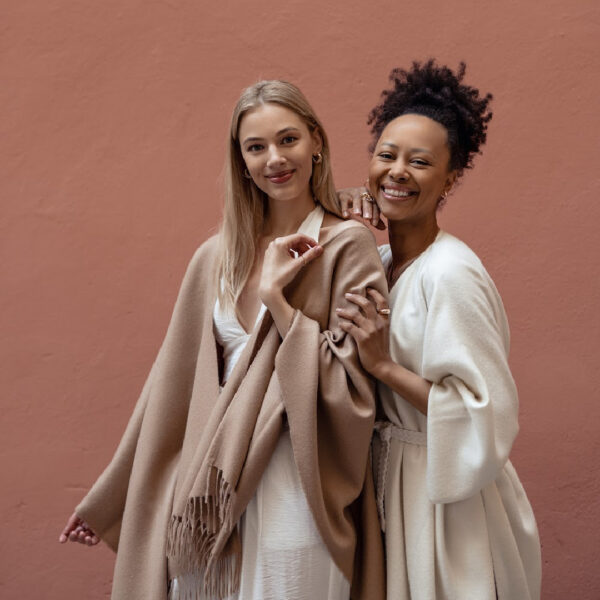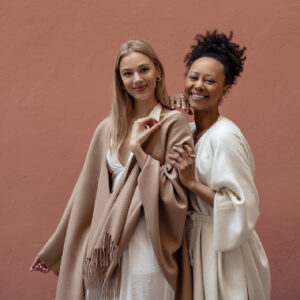 Soft, chic and incredibly easy to style
Yes, summer is warm! However, the temperatures drop as soon as the sun sets. If you like to enjoy the night air with good company and endless conversations like we do, keep a nice warm sweater nearby at all times. Soft Wrap Cardigan is our favourite piece to slip on for an instant style upgrade. It is complimented by a flattering and feminine silhouette which can be adjusted by the matching ties on the side. Wear it as a layering piece over a subtle top or take it from work to weekend by wearing it solo and making the most out of the gorgeous V-Neckline.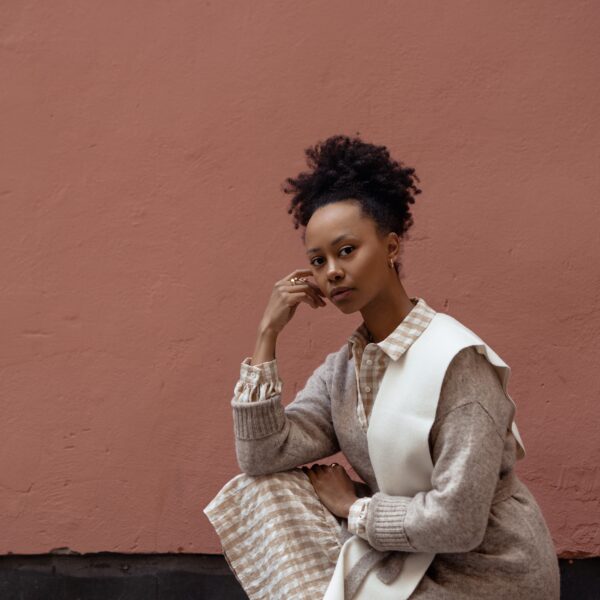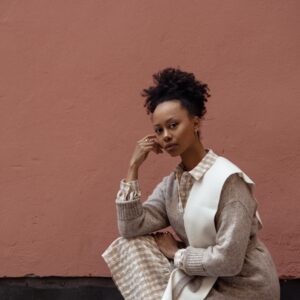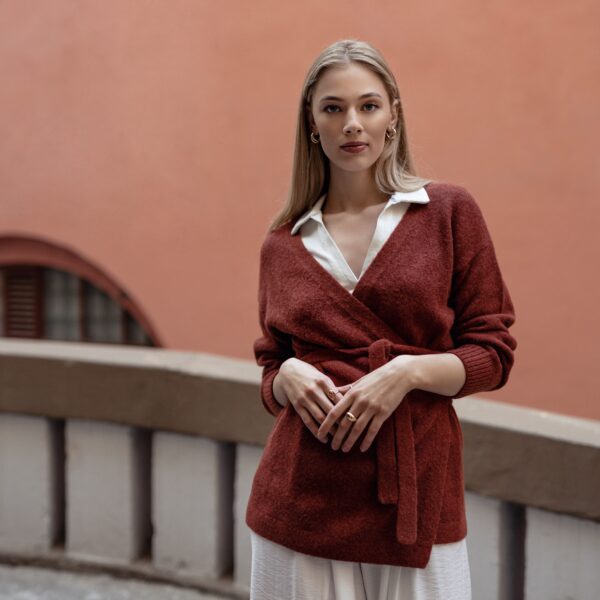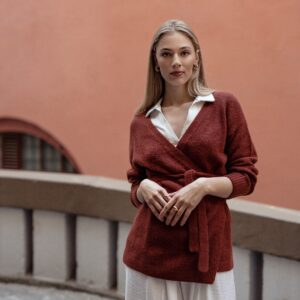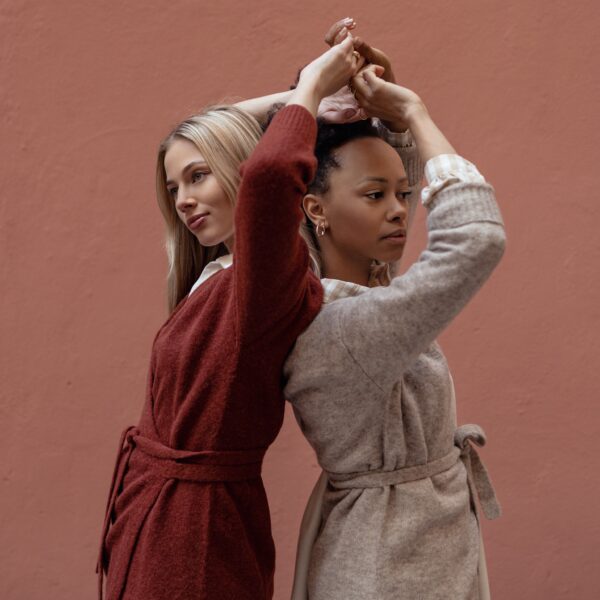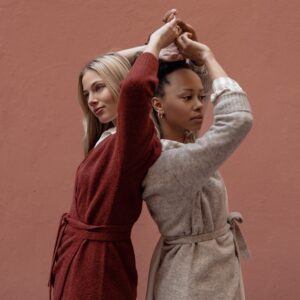 Steal all the stares
You´ve got the perfect date night outfit all ready-to-go, but still need that extra something to make you stand out? We suggested to layer up with Shawl Exclusive Fishbone. Shawls not only work to keep your warm, they´re also a great way to emphasize your personal style. Browse our full collection of shawls here.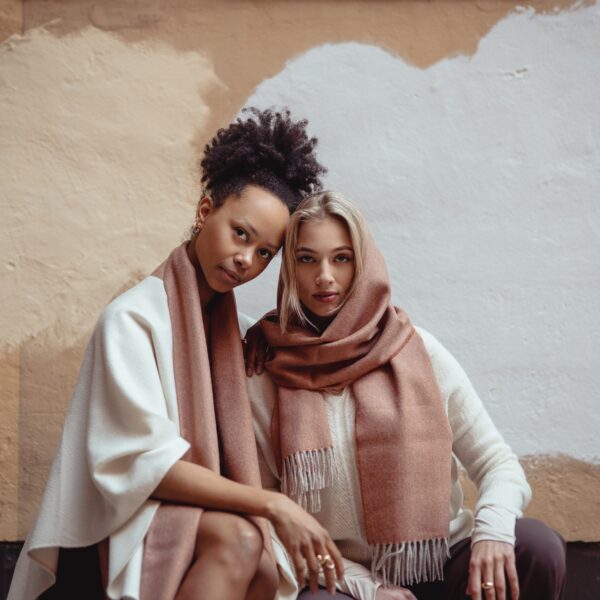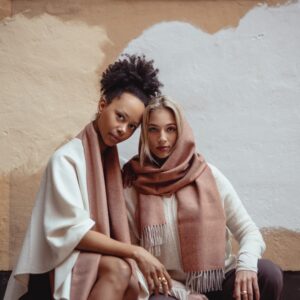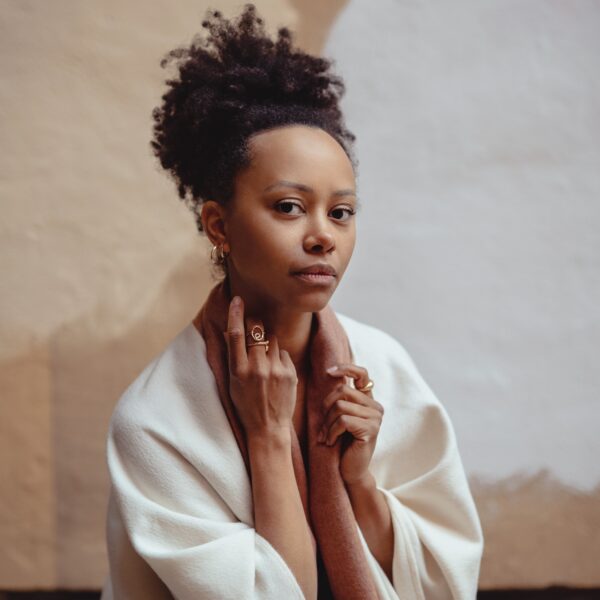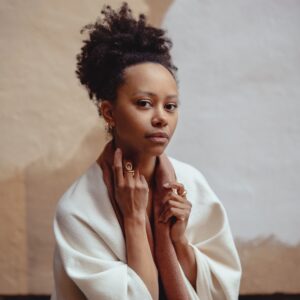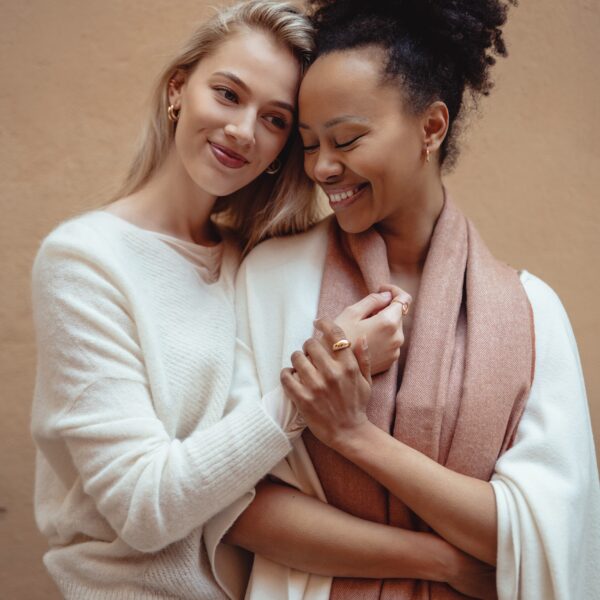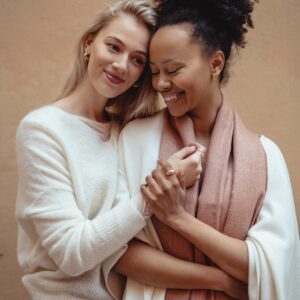 Photographer: Liina Notta
Models: Sandra Ashilevi & Lisett Liiv
Stylist: Jane Mändsoo
Designer: Anni Ilves
Special thank you to: Reserved & Kaubamaja
For further style inspiration be sure to follow us.